My second post for Findings where I create a paper craft from one of my free resource links in menu and button below for browsing.
This week's feature is from Glenda's World. Glenda is a 70 year old wife, mother, grandmother and great-grandmother who lives in Missouri. Her site has a lot of nice free images, graphics, tutorials and a lot to browse. She also has an Etsy shop. Her site is not easy to navigate but on the bottom of the pages there is a list of all of the types of images offered.
The image downloads were a little off resolution, format and size wise but the one I chose printed fine as uploaded, just had to scale to fit 8.5×11″. It is a png file. All designs created by her are free for personal use but she has many other graphics and images that are possibly free for commercial use.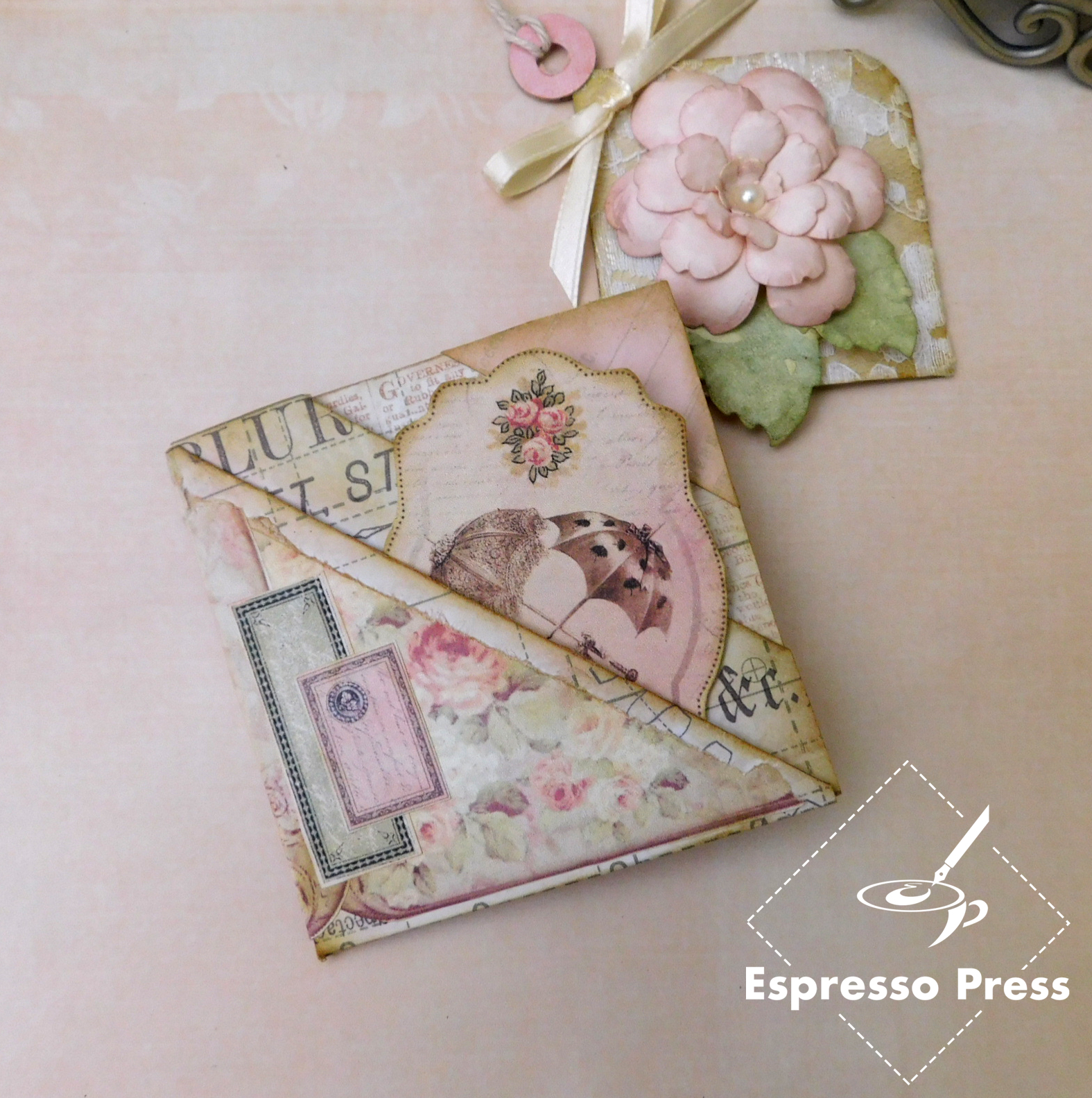 I had this one page mini journal cover leftover from Valentine's Day so I decided to use Glenda's World scroll and roses background for my cover. This mini journal is 3.5×3.5″. Learn how to make it here.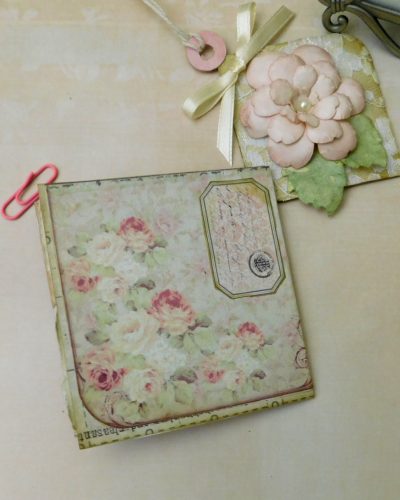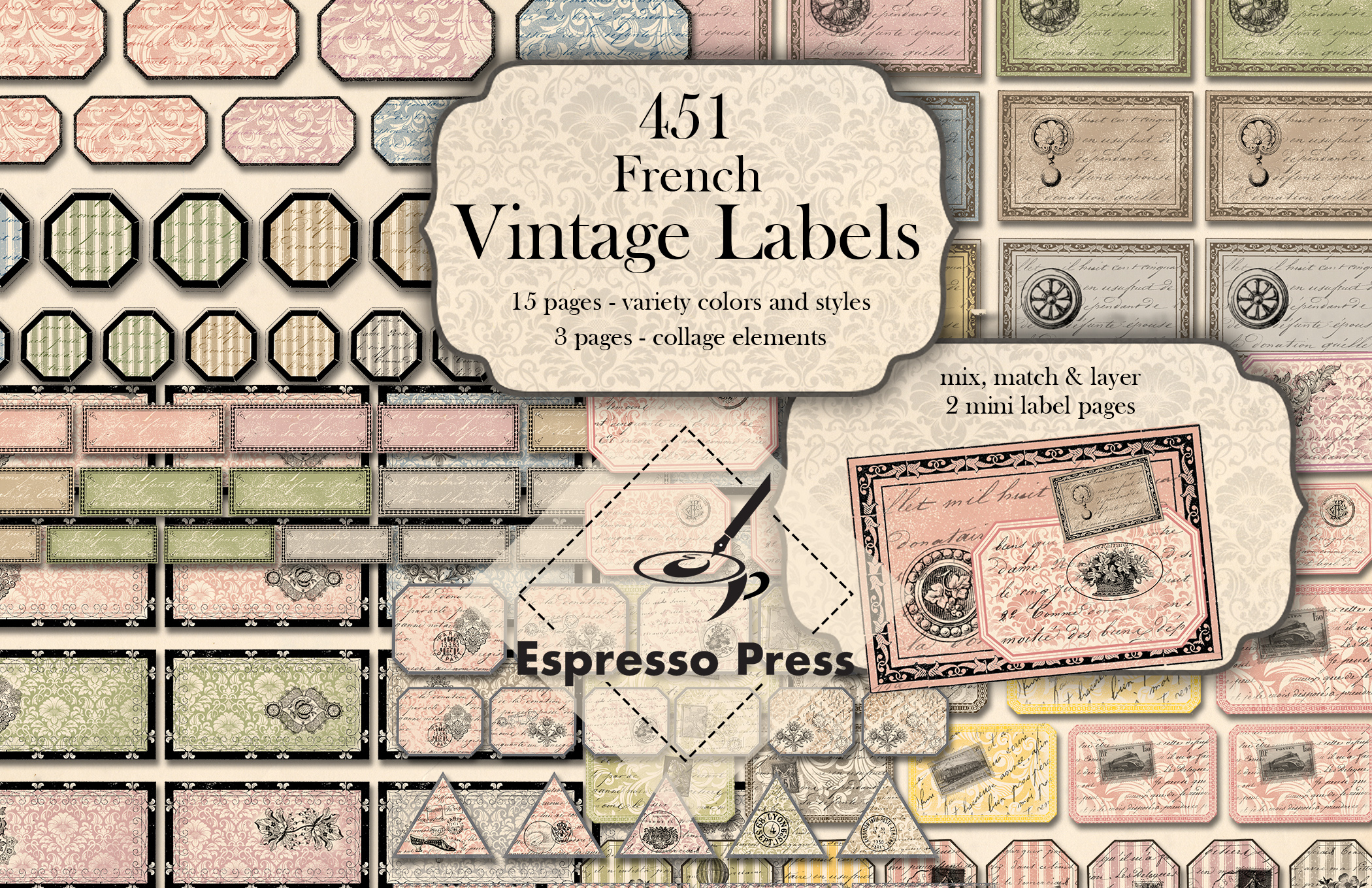 Products used in this design:
451 French Vintage Labels created with French text only in a variety of styles, vintage wallpaper backgrounds and antique ephemera. Authentic antique labels designed from 1876 Philadelphia Type Foundry. Variety colors, pink, violet, blue, green, yellow, brown/tan, gray and sepia. Gray, black, color and sepia borders. Mix, match and layer, 2 pages mini labels and 3 pages collage ephemera images. On vintage paper, no ugly white edges when cutting. About 176 MB.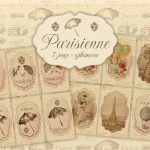 Let me know what you make on my Facebook page, I'd love to see it.