Use what you have for festive giving
Sometimes we think we need the latest fancy dies, embossing folders and other tools to make gorgeous paper crafts. This tag was inspired by another paper crafter but I adored the clever use of the circle to create an ornament and wanted to remember it. The tag is made almost entirely with left over scrap paper and is even a blend of two different collections.
The glitter is not embossing powder but a homemade glitter glue blend that I made myself which consists of white metallic acrylic paint, clear glue and fine white glitter. I keep it in a tiny bottle to use as needed. I usually squirt some on a glass mat, pounce with a small make up sponge to collect some of the glue glitter mixture and scrape the edge of the paper with it. A great way to keep glitter contained and it has a frosty look like snow.
The glitter sticker snowflakes are from Dollar Tree which were white got some blue ink dabbed on top and the tag was complete.
I think this type of tag can be done in many styles and it is an inspirational reminder to begin with what you have and try to reinvent the wheel.
Limited time as a free download sample paper pack, no sign up necessary, will download automatically to your computer. Let me know what you made and share on FB, I'd love to see it.
happy
pretty little paper crafts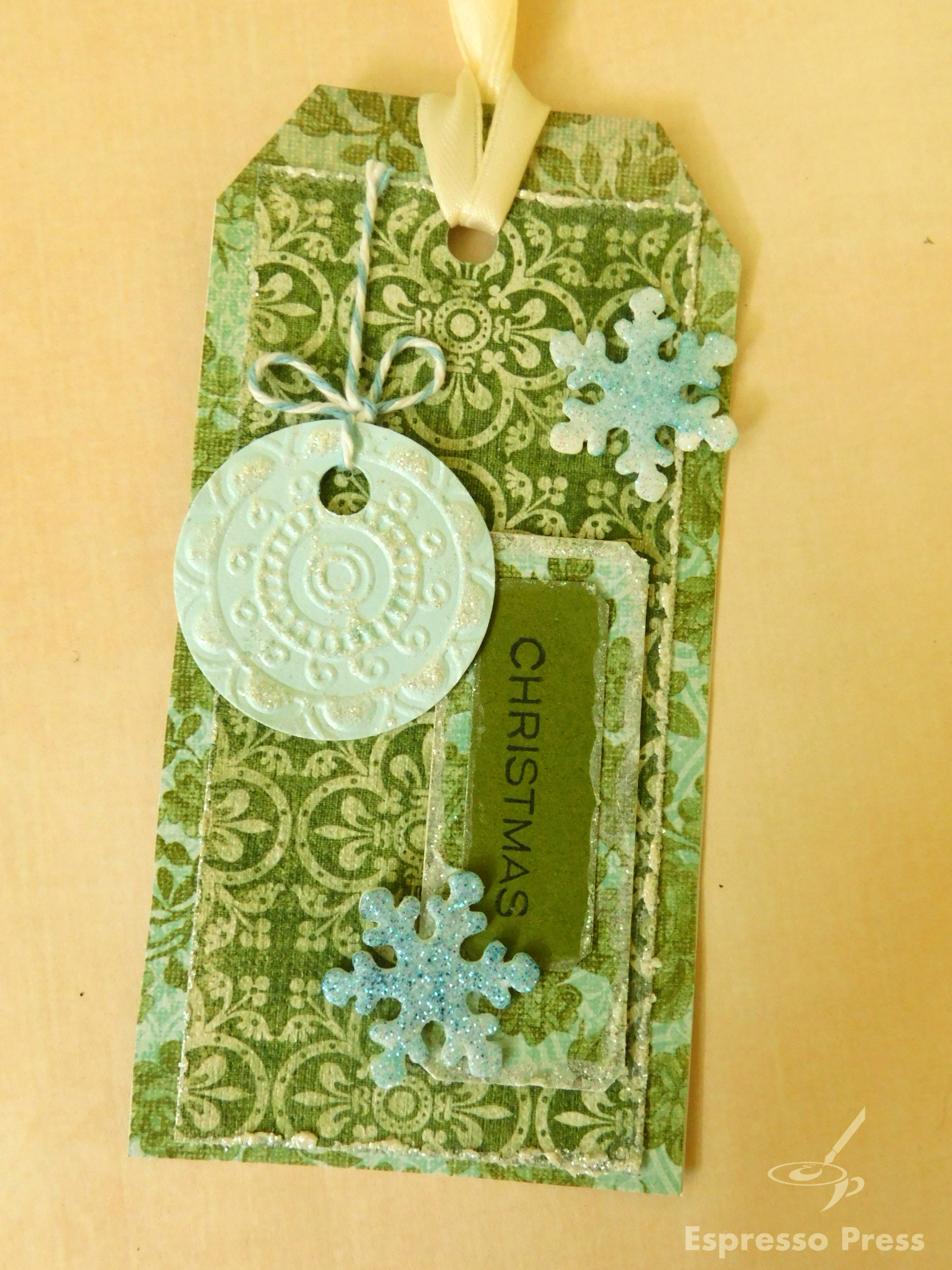 A Very Victorian Christmas Digital Journal Kit Victorian inspired digital journal kit created with authentic antique ephemera. Paper collection for making tags, pockets, ephemera for junk journals, paper crafting, scrapbooking and more! Includes tags, journal cards, pockets, collage sheets and envelope. 29 Sheets in all, including backside pages and writing pages. Designed for personalization to cherish your Christmas memories!