One of the best ideas I've come up with for using my scraps, which were getting out of hand. Easy project, similar to finishing signature threads, just sandwich thread between two identical shapes and glue together. Can be any combo, length or number of strands. Use to embellish pages, tags, fabric edges, tabs, paper clips and more. Decorate one side or two with jewels, pearls or however you want. I edged mine with glitter gel pen to make then shine. Tip: to make an easy to handle loop, just put a dab of glue on your finger and run along thread, let dry. This will stiffen the thread for easier shaping and no raveling. I used embroidery thread, this will also straighten the thread for easier handling.
I can make these all day and it sure helps to use up tiny scraps, especially the waste from die cutting. I will definitely store these and add to a new category for embellishments on the go.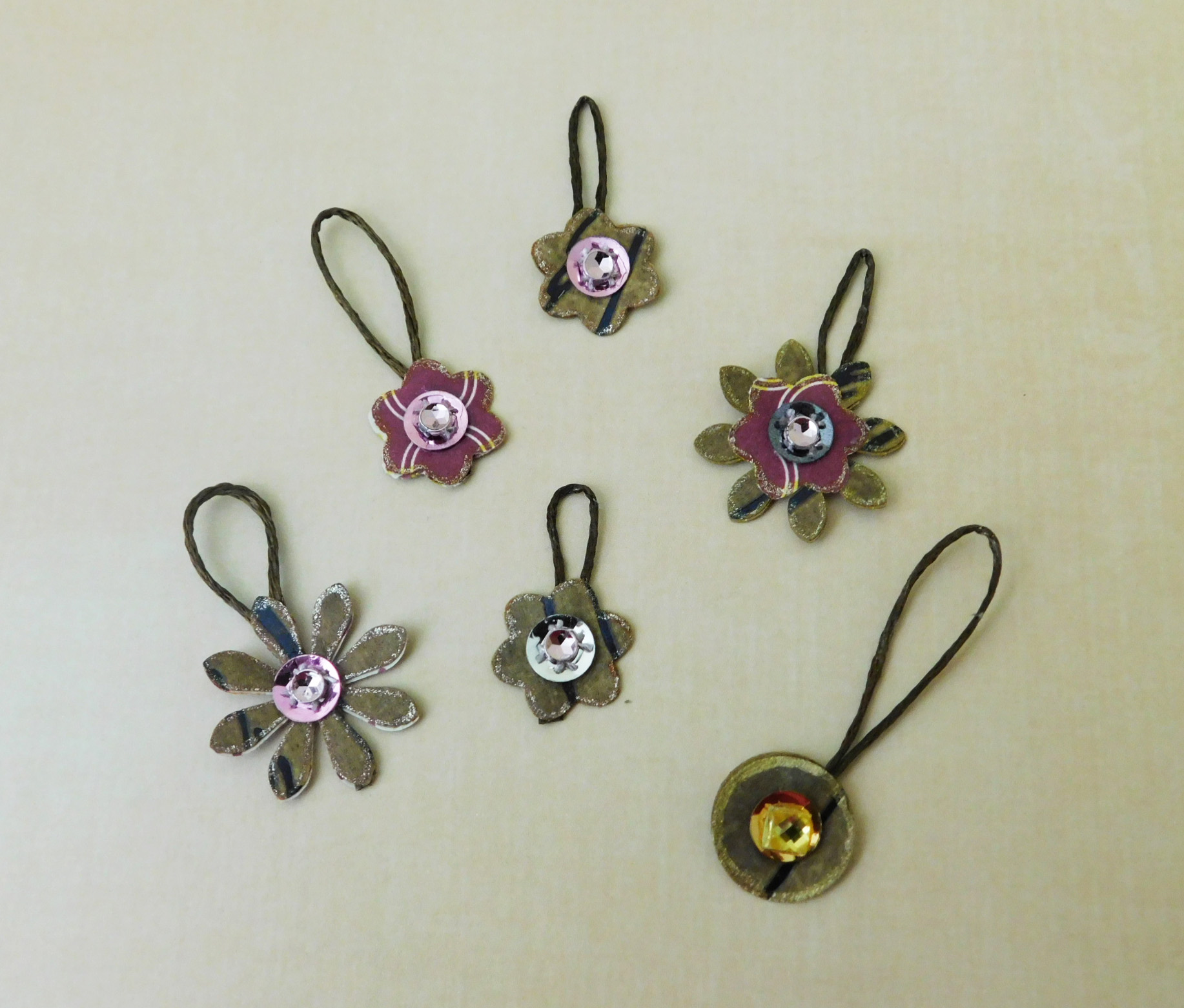 FREE DOWNLOAD
I love vintage text so I was inspired to make some new labels. I'm making this download available for free on Shopify where you can also shop my super 70% off sale. No sign up necessary.