As the year is drawing to a close I wonder if the reason there are so many get togethers is that we gather to celebrate we have made it through another year. I know this one has been a challenge in more ways than one.
That might be the reason I chose this subject for my latest Christmas creation from the beautiful images at DB Tuck. It reminds me of nature's creatures and the fruits they gather as they prepare for the long winter. It's not typical but transitional and I think these tags go just as well with Thanksgiving as with Christmas.
As I have several paper projects going on at the same time I took a breather from snowflakes, glitter and cards and just created something a little different.
I began with Christmas Labels/Tags and remembered some pretty clusters I saw made with burlap and then combed through my bead collection to make the flower centers. I like rustic and country as much as I like bling, gold and silver so it was a nice change of pace and since I didn't feel like die cutting flourishes I just chopped up a green snowflake for the paper embellishments.
As my year end preparation list gets longer instead of shorter it reminded me to take a breather from time to time and just meditate on the passing of another year, those I will be celebrating with in the coming weeks and creating from the heart.
Happy paper crafting!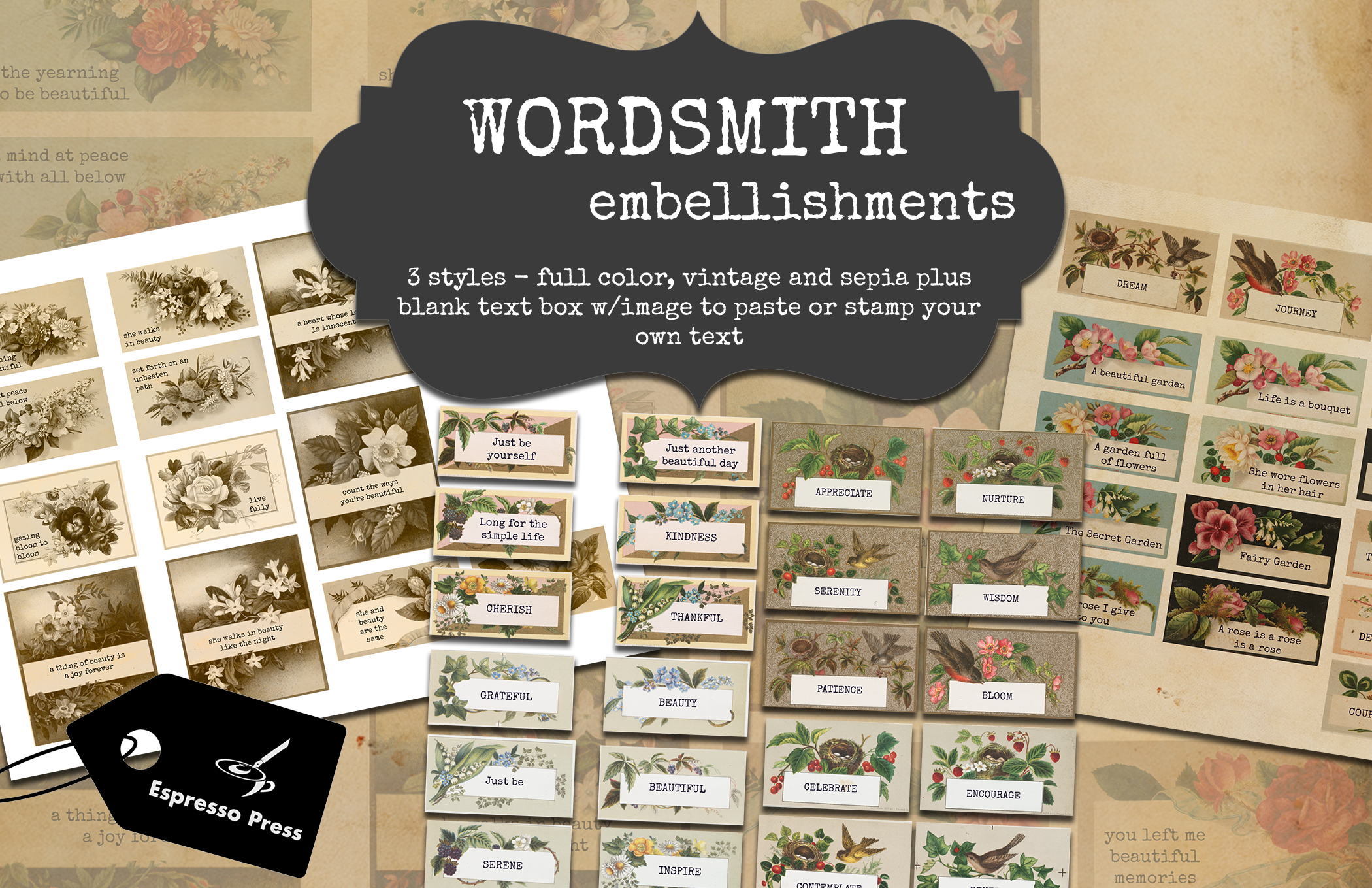 This product is offered for a limited time as a free download sample paper pack, no sign up necessary, will download automatically to your computer. Let me know what you made and share on FB, I'd love to see it.
happy
pretty little paper crafts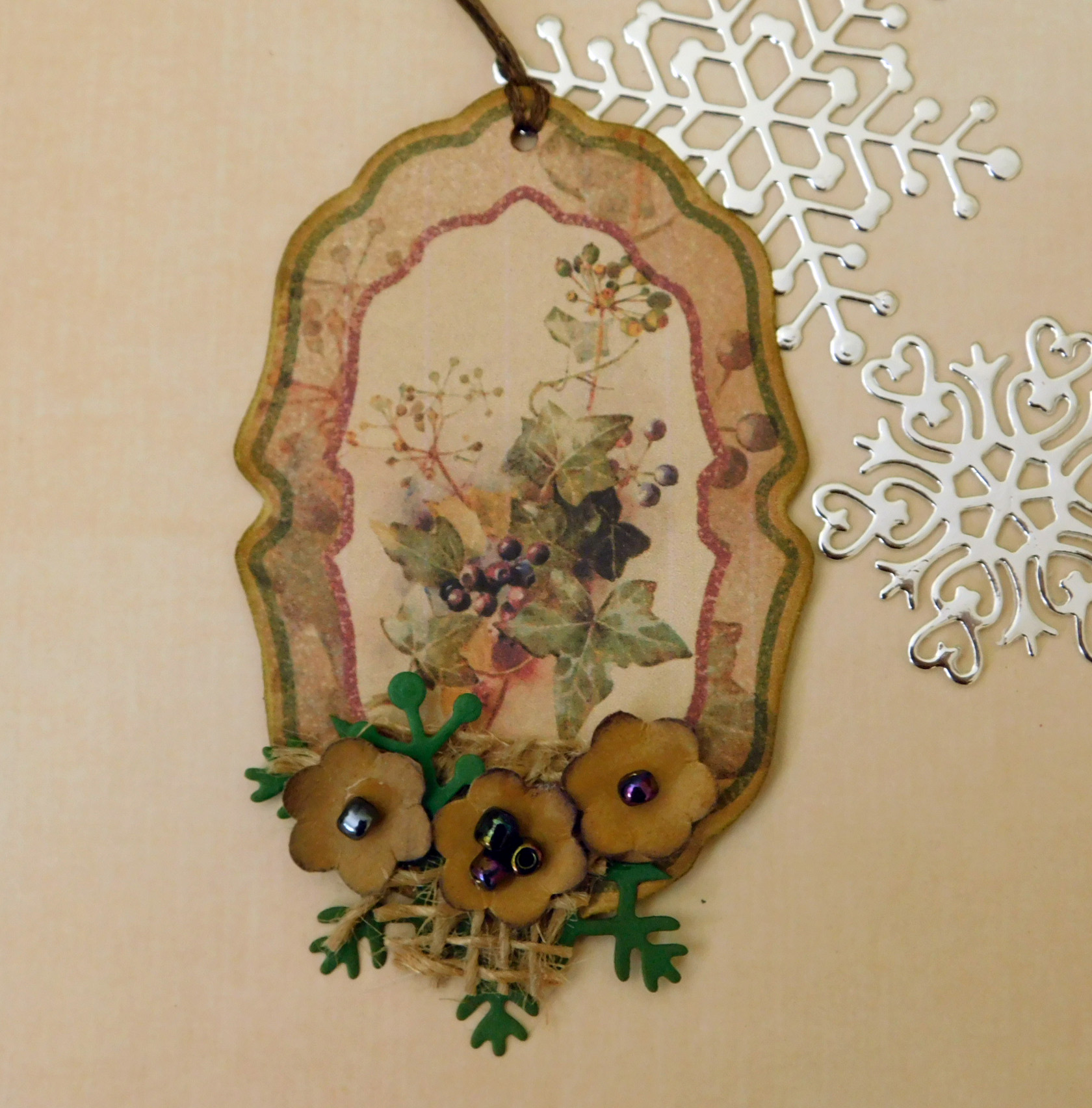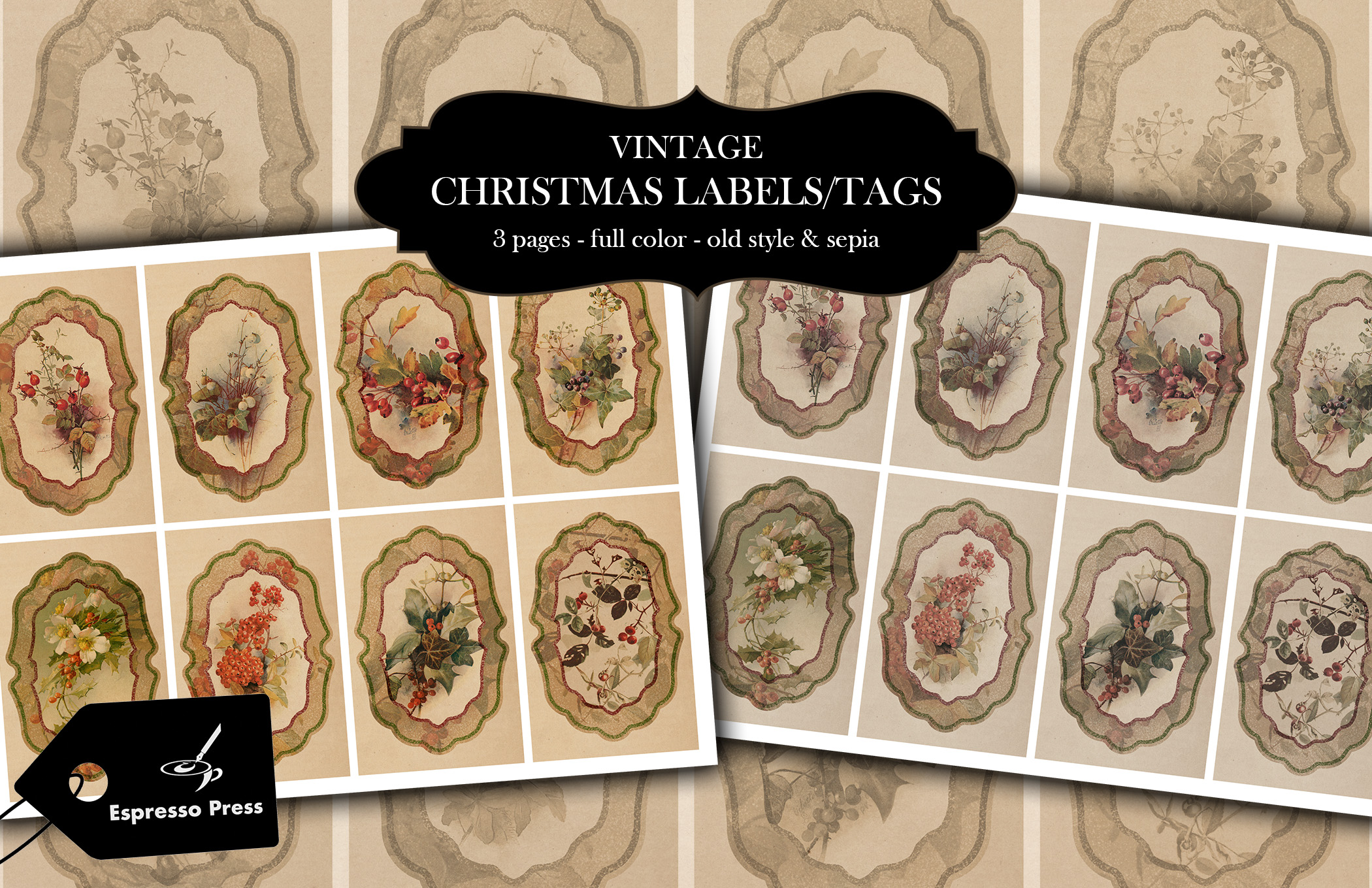 Christmas Labels Tags Ephemera Digital Printable Christmas labels, tags, beautiful winter berries and Christmas Rose created with authentic antique ephemera with red and green frame. 3 pages in all in full color, old style vintage color and sepia. Fussy cut and easy cut. Use as journal tags, labels, journal cards, card making, Christmas gift tags or other Christmas paper crafts, embellish as you wish! Approx. 2.5" x 4". About 81 MB.